Games for the development of strategic thinking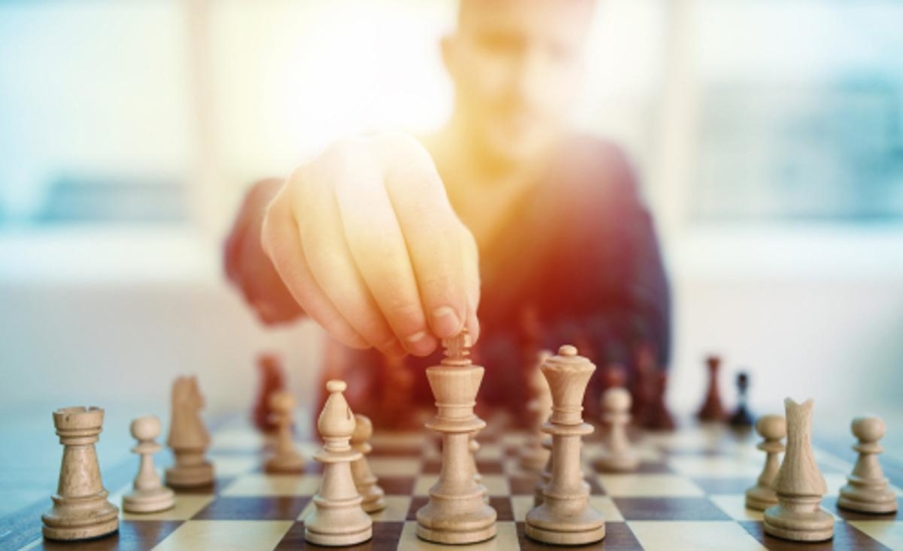 What is operational thinking and how to develop it? If we consider that the result of knowledge is inference, then, ideally, all the information that enters the human brain is transformed into thought forms, whose role is to help him live in this world. However, the realization of reality is different for everyone and the way of life too.
Strategic thinking helps in achieving goals, solving complex problems, overcoming difficulties. It stimulates a person to deal with problems better, faster, with less efforts for optimization, while a person with ordinary thinking is more conservative and acts according to a pattern, preferring routine work to experiments.
For the development of strategic thinking, experts recommend playing chess, draughts, poker, active sports, betting and others, where it is important to apply a strategy. Strategy is the correctly used logical awareness in relation to our desires and feelings.
Games for the development of strategic thinking will gradually and unobtrusively help to master previously incomprehensible things, they will help to look at any situation in a new way, with the eyes of a detached person and make brave important decisions. You will be able to open the door to your future and create your own, desired development of life. Operational thoughts really interact with the future, form it.
Games that develop strategic thinking are familiar to every child since childhood. These are puzzles, Lego, tasks with schemes, planning, speech strategies aimed at the development of the plot. In preschool and educational institutions, mentors and teachers play up to non-standard stories that enable the child to choose independently the right way to resolve a difficult situation.
Practical application of strategy skills
Games are not just draughts, chess, backgammon, mafia, sea battle, or sports. Drawing up contracts, political manipulations, jurisprudence, management, business and interpersonal relations, planning, team motivation, premium discussion, weight correction, competition, evolution, prices, trade, etc. - game theory is visible in many areas of life and it operates at various levels.
Heads of companies, politicians, scientists, programmers, managers, specialists of rescue services, athletes, it is essential to have an idea of ​​how to develop strategic thinking in order to be able to swim against the flow of life, having considered many options, choose the most promising of them.
The question "how to develop operational thinking" and the ethical side are closely linked. If you are striving to achieve a certain goal, or if you find yourself in a situation where your opponent is playing a merciless game against you, the skills of strategic behavior will come to the rescue at the right moment.
All people who prefer to make decisions are players, and the chosen options of actions are moves. Psychologists advise to mix strategies to gain advantage over time, the number of options for solving the problem, the quality of the chosen path or idea. The amount of effort and time depends on what resources you have at the moment. If something is missing, it will take time to fill the gaps.
Life prefers progressiveness and regularity, everything happens not at one moment, but gradually. The experience gained in games is good because it is received on time, at the moment of the formation of a personality and the determination of its priorities by a person. And what is more: the story of each person is finite. To have time to achieve the desired, it is very important to start on time and not to let anyone surpass you.
Elementary skills of strategic mastery are taught by logical and tactical games, mastering the rules of which, we learn the world around us and the laws of existence in it. The level of knowledge of people is determined by their ability to operate, conduct research, find the particular and the general in possible development options.
What is strategic behavior and how to improve it with the help of games - look for information on our website, and also sign up for a course of exercises on brain development, memory, etc.