How to wise up quickly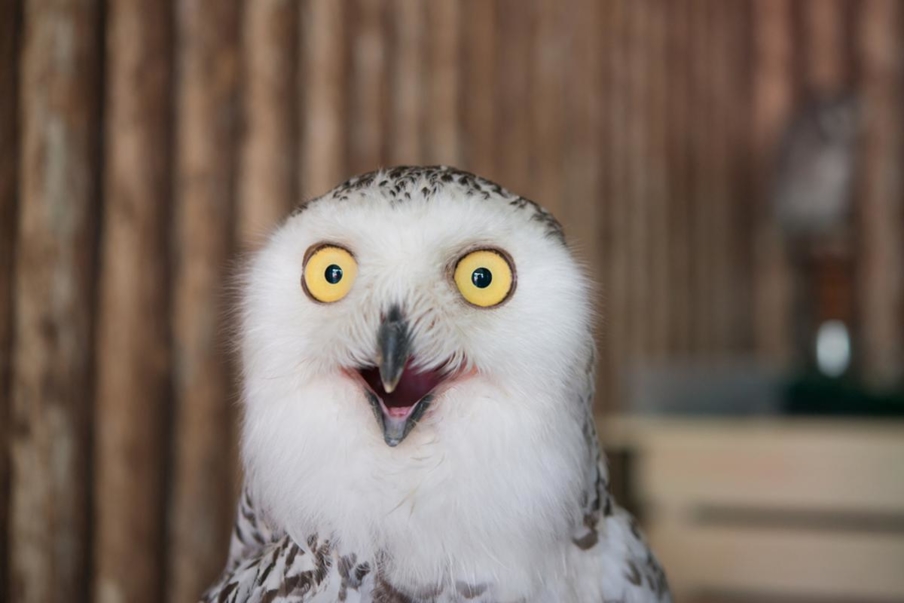 In the spring of 2016, the general director of the Universal company, Alexey Konshin, got a call from a stranger and he was offered to buy "brain simulators" for his 60 employees. It was about online courses to train memory and attention. At first, Konshin was skeptical, he admits. But the seller of courses offered two weeks of the lessons for free. Konshin himself decided to practice attentiveness. In the form of a game for 15 minutes, it was necessary to memorize the sequence of flashing lights, then sort them.
Such training is suitable for breaks at work and it is better for the staff to do brain-fitness than sit on social networks, decided Konshin. And he bought access for a year. The game of light bulbs did not help him, but systematic training did. The service identifies what needs to be "developed", for example, short-term memory, and helps focus on this, he explains.
In the last 3-4 years, several projects have appeared in Russia that offer online exercises that promise to strengthen memory, attention, teach you to set goals, lead disputes and even believe in yourself. Three such projects passed through an IIDF accelerator: Wikium, Brainify, 4brain, says Artem Azevich, the head of tracking fund startups. They work on the freemium model: basic courses are free, and advanced access is available through a paid subscription.
Experts interviewed by Vedomosti said that such projects can be very profitable if their creators fulfill three conditions: they will find the support of psychologists and be trained in business; establish live communication with users; will get regular customers who train regularly.
Fish instead of birds
The idea to develop simulators for the brain came to Sergei Belan in a hospital bed. Belan was a manager for corporate clients at GE Many Bank and went out of town for a barbecue. He stood near the brazier, chatted with friends and a bottle of incendiary mixture exploded in his hands, he said. Having received serious burns, he decided that he would work on online simulators that would help deal with distraction. In 2014, Belan launched the Wikium service; in the USA, such services appeared even earlier. Lumosity was founded in 2007, and now has $ 20 million of revenue per year. Its simulators Belan took as a basis for developing their own. For example, an exercise to train the selectivity of attention: there are several fish on the screen, and it is necessary to determine where the central fish is swimming - Lumosity has the same, only with birds. Belan took the team of four developers and a methodologist. The first month of Wikium ended up with 15,000 rubles of revenue, Belan recalls, 50–100 people were registered every day. First, there were 20 simulators on the site. They use publicly available psychological techniques. When visiting the website, the user is tested, and the service makes him an individual program. It complicates the task for the excellent student and makes the bad student repeat what he does not remember.
Belan invested 5 million rubles of his savings (money he got from the bank after he quit) in the project, attracted a co-investor from his former colleagues, who added another 2 million rubles, - the money went to developing and promoting the service. At the end of 2014, business angel Artem Ovechkin joined them, having invested 10 million rubles in the project, and now he owns 5%. Ovechkin was the first to write a letter to Belan that he was interested in Wikium, says Belan.
Find support
In fact, Wikium began to develop by the beginning of 2015, when its team began to cooperate with neuropsychologists and submitted an application to IIDF. The Foundation gave 1.5 million investments to the startup and make "Wikium" the participants of the IIDF accelerator, for the three-month training the Foundation took 900,000 rubles. "We left the accelerator with an understanding of how to drive traffic: the conversion of visitors into users increased by 1.5 times, and by the end of 2015, Wikium had 1000 registrations per day," explains Belan. Revenue increased by 3 times - from 70,000 to 210,000 rubles. per month.
At first, the team did not know anything about brain work and cognitive processes, recalls Nikita Khokhlov, head of the neuropsychology sector at the Center for Testing and Development Humanitarian Technologies at Moscow State University. Belan offered psychologists cooperation. The center created by Moscow State University professor Alexander Shmelev needed help in promotion on the Internet. Wikium also needed the advice of scientists to create new simulators. So it was a barter.
By the beginning of 2016, there were already 40 simulators on the website, and the number of users exceeded 250,000. The conversion of visitors into buyers is 1–2%. Profitability of business - 5-10%, but Belan invest money in development – he hires new employees. Now there are 19 people in the team.
Give up at the start
The potential audience of online courses on self-development in Russia is 30–40 million people, Belan estimates. These are employees who are enthusiastic in enhancing personal effectiveness, from 22 to 45 years old, as well as people over 50 who have problems with memory and thinking.
Prevention only
It is possible to train memory of healthy people by the old ways - solving crossword puzzles or solving logical problems, reminds Yegor Safrygin from Alfa Insurance. Such exercises, like simulators for the brain, can be good prevention of disorders like dementia, he says. But if a person has a serious violation of cognitive functions, special programs are needed for him, and they should be developed by real experts - doctors and psychologists.
One of the main problems of online educational projects is low student motivation, many drop out at the beginning, explains Maxim Spiridonov, CEO of Netologiya.
A user quickly loses interest to the "soulless" service, Mikhail Mironov, co-owner of the Brainify service, is convinced. His project appeared in 2014 in another niche — online tasks that help adults decide their profession and believe in themselves. In order to "animate" the service, Brainify started such an idea as the curators in the autumn of 2016. It did not require any expenses: volunteers are assigned to newcomers - project students who want to get mentoring practice. As a result, more people began to reach the end of the program, Mironov said. Now 15% of users who have passed the test task become paid users. Brainify has 1500 paid users, and it has reached an operational payback at the end of 2016.
Yevgeny Buyanov, an economics teacher at MSU, is a co-founder of 4brain, who specializes in soft skills. The most popular courses are communication technology, speed reading, memory development. The company conducts user surveys and creates courses based on them, says Buyanov. A preliminary appointment is announced: if 30 people do not sign up for the course during two days of training, the course is not started. Now the monthly audience of the project is 600,000 people, the revenue is about 1 million rubles. per month.
Make them come back
The most reliable customers are corporate: financial promises and employers make employees train regularly, Spiridonov says. MTS purchased subscriptions to the Wikium trainings to encourage active users of the MTS Virtual Academy online platform, says MTS representative. The program was attended by 100 people, and most wanted to continue training.
Huge market
$ 6 billion will be the market for web services that train cognitive abilities by 2020, according to the MarketsandMarkets study. The average annual growth of the sector will be 35%.
Each paid subscriber should pay back not only the price of his attraction, but also the cost of attracting free customers - users of basic services. Therefore, the longer the customer pays, the higher the profitability is. At Wikium, 12% of users work on simulators for more than a month, and in the first year of the project, this figure was 2-3%. To become more competitive, such services need to create products in narrow niches - for example, to teach accountants to make fewer mistakes in calculations, and managers to work with clients - to remember the names and faces, recommended by the IIDF experts.
Cognitive (memory, attention) and emotional-volitional abilities are best amenable to development, which means that corresponding courses will be in demand, says Mark Rozin, Director General of Ecopsy Consulting. But creative abilities are beyond the capabilities of such simulators, he adds.
Now Wikium has more than 770,000 users in Russia and the CIS. Revenue for the last 12 months is 25 million rubles. Conversion of visitors into buyers is not high - 1–2%. But Wikium wants not to increase the conversion, but to conquer new markets, Belan says. He hopes to launch the service in 2017 in Spain and Portugal.